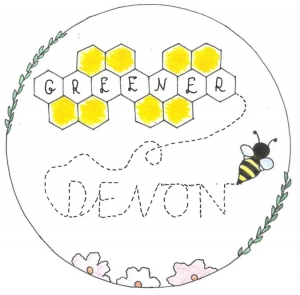 This week (19-24th October 2020) is Greener Devon week run by the Devon Youth Parliament. We have created an activity especially so schools can become greener!
This activity is a Bin Mapping exercise, which will help you create an Action Plan to help control litter and recycle more around your school. All you have to do is record on a map where the bins are around your school, then look in them (no touching the rubbish!) to see if they are being used properly!
Do you need more recycling bins?
Are the right things going into each different bin?
Could you collect more? Perhaps by having a food waste collection for uneaten food?
Use the information you collect in your mapping exercise to change your school for the better. Make an Action Plan to help senior leaders, students and other staff at your school see what needs to be done. Then decide how can you inform people and raise awareness about what happens to their rubbish at school. Remember even small changes can help!
Watch the video describing the Bin Mapping Activity on our YouTube Channel here: https://youtu.be/eUTl_fY0ZsE
Download the sheet to explain the activity.
Remember to tag @RecycleDevon in any posts about your school's work for Greener Devon!
Find out more about Greener Devon and Devon Youth Parliament on their Twitter and Instagram accounts: https://twitter.com/GreenerDevon and https://www.instagram.com/greenerdevon/