Back to school – top 5 tips for greening your school from Devon County Council's Waste Education Team

It's that time of year! After a long summer break it's time to get ready for the new school year. But with climate change and waste all over the news and topmost in people's minds how can your school be more sustainable this academic year?
Here we put together some simple ways your school can be more environmentally conscious this term.
Sign up for the Sustainability Bulletin
Packed full of ideas, information and news from the world of outdoor learning and sustainability education in Devon this half-termly newsletter is bound to inspire you.
You can sign up to it here: https://dccn.us5.list-manage.com/subscribe?u=f55664a2f390ef93400b3e764&id=169746af13
Book a day of workshops for your school
One of our Waste Educators can come and talk to your class or school, whether at primary or secondary level, for a whole day for only £65 (that's £2 per pupil for an average class, or 66p per pupil if they do three different classes). These are great if you have a topic on sustainability, plastics in the ocean or recycling, or as part of a whole school campaign. Our workshops are highly interactive, with lots for young people to participate in and we receive great feedback from schools that have booked us. See our website for details of what we offer: https://zone.recycledevon.org/workshops/.
Sign your school up to become an Eco-School
The Eco-schoo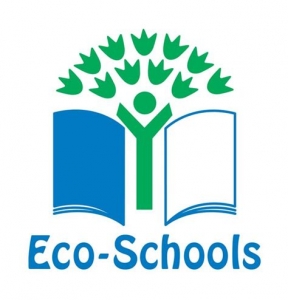 ls programme is a well-established route to becoming a sustainable school by empowering children to improve the environment. Topic based and child led their programme is world leading and the website provides lots of support for work that you can do in school, whether you are a secondary or primary teacher. There is a special offer available for 30 Devon schools this term to pay the International Green Flag assessment fee and a chance for 5 lucky schools to work with schools in Brazil on a joint project. Check out the website for details: https://www.eco-schools.org.uk/
Buy eco-friendly supplies
Whether you are buying your personal stationery for the new term, or for your whole class, think about getting recycled products. It's vital that there is a market for recycled products, so that our recycling has value as a resource. Talk to the school business manager and see where they are getting supplies from. It may be that a sustainable choice of pen or pencil is cheaper than you think.
Reduce your school waste
Are you fed up with the amount of rubbish your school produces each week? Our schools' website is full of ideas about how your school can Reduce, Reuse and Recycle. Check out https://zone.recycledevon.org/practical-information/
We have a proven track record of helping schools reduce waste through our WASP programme. Our Waste Education Team worked intensively with 6 schools last year and recycling rates in all schools went up, some very dramatically. Talk to our team or register your interest at https://zone.recycledevon.org/workshops/#wasp