From Friday the 11th to Sunday the 20th of March we are celebrating British Science Week, a recognition of all things science, technology engineering and maths (STEM).
Across all age groups, from Early Years to Secondary, British Science Week is represented in and outside the classroom with a series of activities and events to help promote the benefits of being involved in science.
To help improve engagement in science, we will be sharing with you our new free interactive science-based activities, all about  materials and sustainability, that you can use whether you are in a classroom (physical or virtual) or at home.
Every day this week we will be realising a new material activity pack suitable for KS1, KS2, KS3/4 and Home Education and new science quizzes too!
We hope doing these activities will create better scientists and more critical thinkers.
Today's resource is all about the Science of Food.
Follow the link above to find worksheets, videos and quizzes for KS1, KS2, KS3, KS4 and home schooling activities.
Diversity in Science
This week we also want to celebrate diversity in science by supporting the 'Smashing Stereotypes' campaign. The campaign looks at people in the STEM workforce and shares the stories of their everyday work as a scientist, using the hashtags #SmashingStereotypes and #EverydayScientist on social media.
If you are looking for materials to support this, British Science Week have produced activity packs for KS1 and KS2.
Why not share your stories with us on how you are challenging stereotypes at home or at school.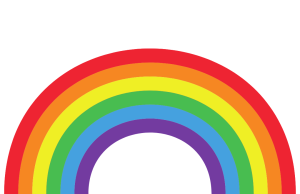 British Science Week Resources and Poster Competition
For even more resources visit the  British Science Week webpage for free activity packs, and why not have a go at entering the poster competition for children from ages 3 to 14. The theme this year is 'Growth' and the deadline for entries is the 15th April 2022.
Prizes for the winner of each age category could include a telescope, a talking wildlife camera, a Primary science lab set and books about inspirational figures!