Did you know that cans are infinitely recyclable and can be recycled and back on the shop shelf as a new can in as little as 60 days!?
Find out how aluminium is recycled in this video:



Don't forget to pop your drinks can in an appropriate recycling bin after you're done drinking it, so it can be recycled and used to make a new can!


Ever wanted to design your own drinks can? Get creative and use the template below to design the ultimate can, give it a name and decide what flavour it would be! Right click the image below to save it, and either print it and colour/paint by hand or draw on it digitally using a paint programme on your computer.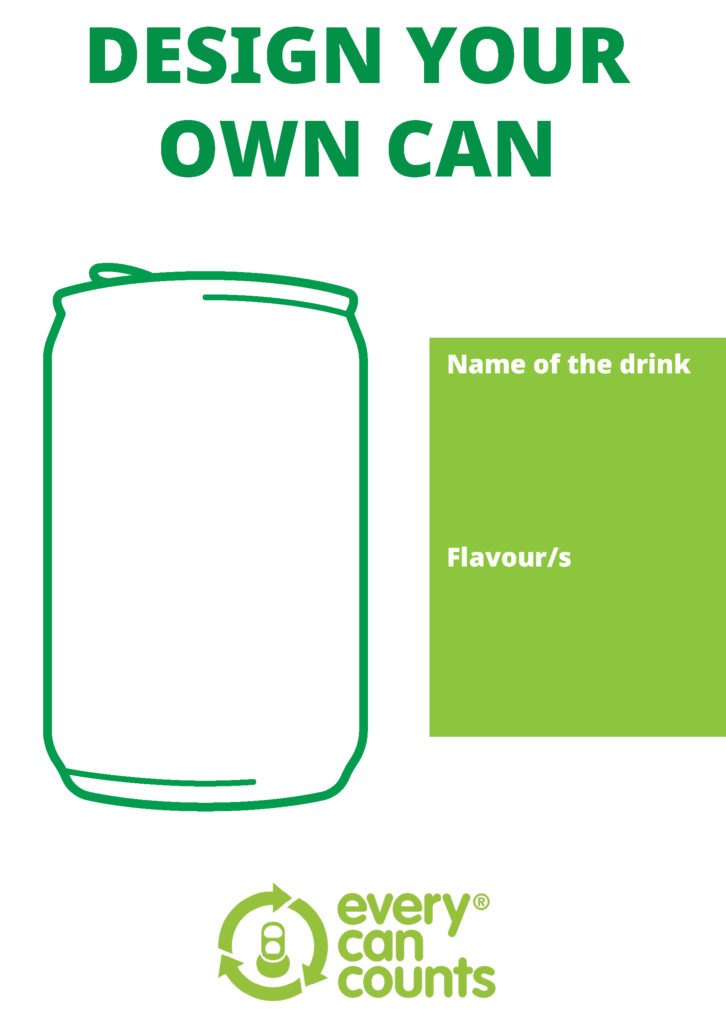 Think your cans got what it takes to win? Click here to head over to the everycancounts website for details on how to enter their blank CANvas competition, the prizes up for grabs and for more information. Make sure to get your entry in before the competition closes on Friday the 8th of May 2020. If you miss the deadline, you can always design your own can for fun!