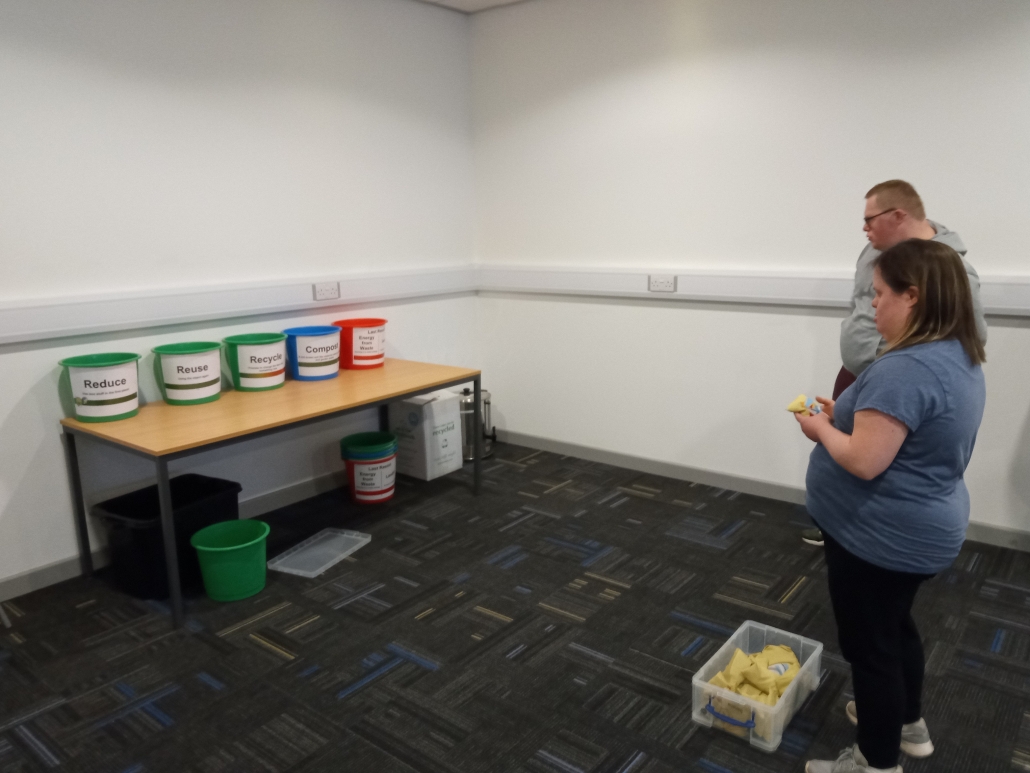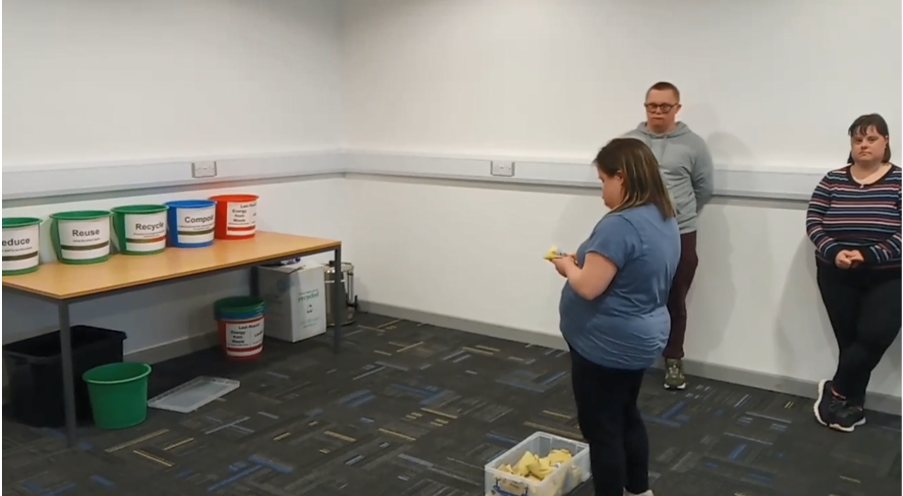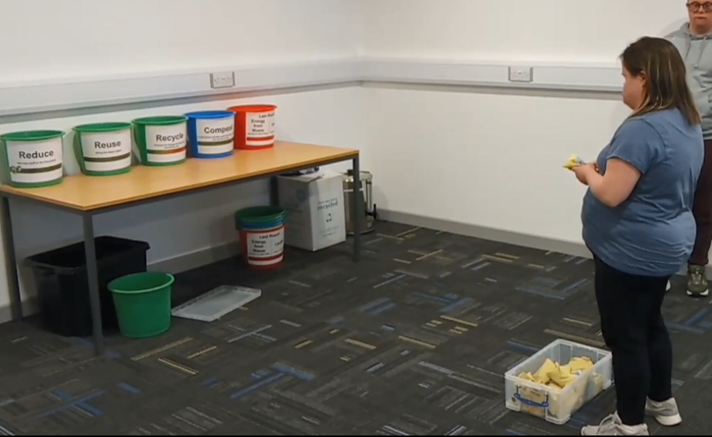 Last Monday, a group from ROC Creative visited the Exeter Energy from Waste Facility. The group are currently working on a project about climate change and sustainability. They wanted to come to the EfW to learn about what really happens to their waste once it's been picked up by the binmen… and they came to the right place!
The visit began by learning about the processes of the EfW, where waste is dropped off into the tipping hall, picked up by the grabber and dropped into the hopper. The hopper then pushes the waste into the kiln where it is burnt. The heat produced the fire heats water into steam, and this steam turns turbines, producing energy! Did you know the EfW in Exeter provides electricity for up to 5,000 local homes?
The group also had lots of questions about recycling and we discussed the answers, along with sharing things we can recycling in our area, and some of the things we do at home to reduce our waste.
Next was a tour of the control room, where the group got an amazing view of the tipping hall, packed with rubbish from all over Devon! The group tried to see what they could spot amongst the rubbish, and were able to spot rubbish bags, along with clothes which could have been recycled. The group were able to see the grabber in action, putting waste into the hopper where it is pushed into the kiln to be burnt at over 850°C.
After this we did a group quiz, full of questions about the EfW process. The group discussed the questions excellently, using their prior knowledge as well as knowledge they had learnt on the trip!
To finish the visit, we played the beanbag game where we discussed how we could reduce, reuse or recycle everyday items such as food waste, instead of putting them in our bins and sending them to the EfW. Even though these changes may seem small, they add up! The group had brilliant ideas on how to reduce, reuse and recycle and tried to think of ways they could put them into action at home.
We hope ROC Creative had a fantastic visit and got lots of photos for their journals!
Find out more about booking your free, educational trip to waste management facilities here!