Today we are celebrating World Ocean Day!
An international day that supports the implementation of the UN Sustainable Development Goals and promotes the protection and sustainable management of our oceans.
The theme for 2022 is all about safeguarding our oceans, in terms of biodiversity and climate change resiliency.
In support of this message we are promoting our new guide to help schools in Devon become Plastic Free Schools.
The aim of the 'How To Become A Plastic Free School' page is to reduce the plastic waste ending up in the ocean and empowering young people to take action.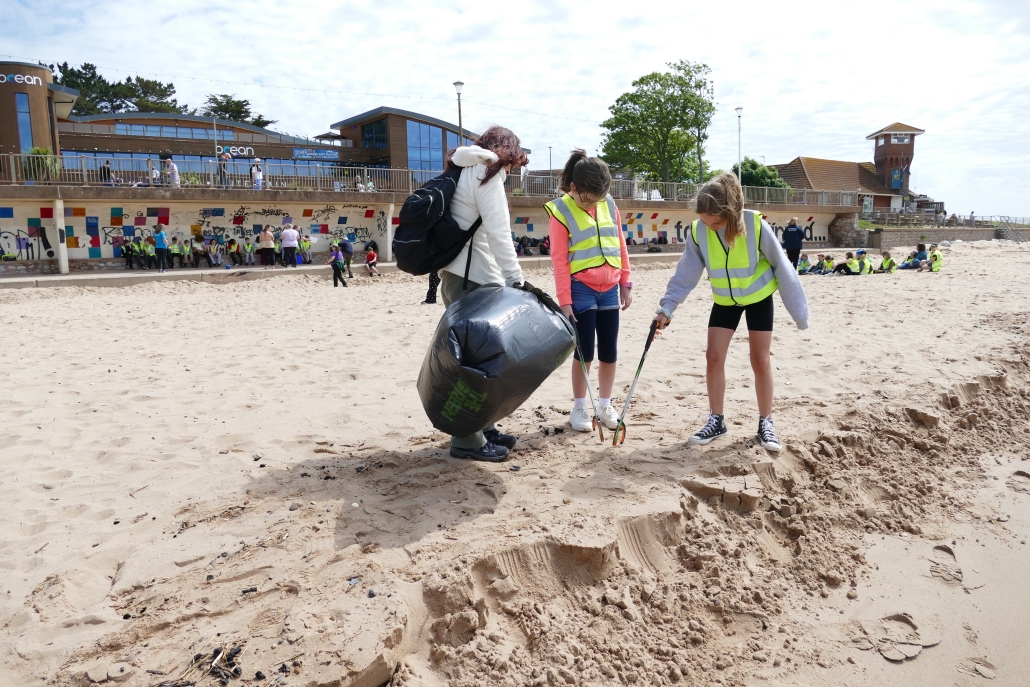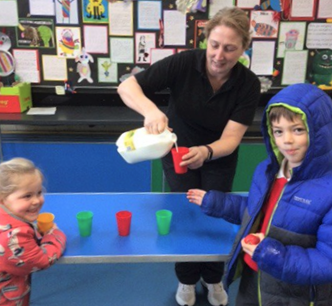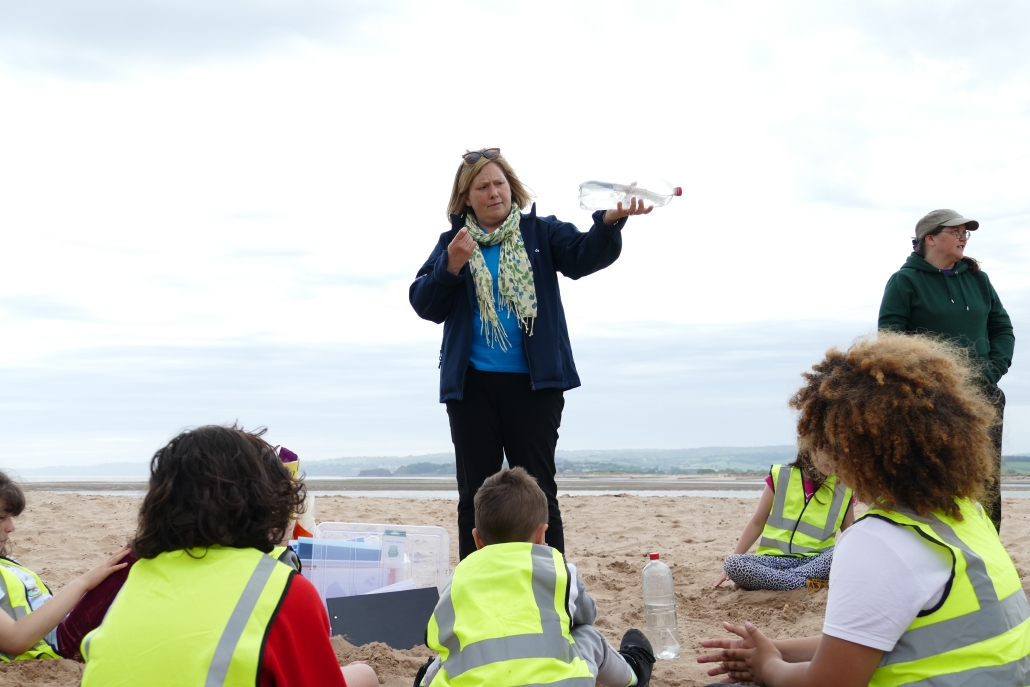 Images from left to right:
a. Children attending a beach clean workshop in Exmouth with Recycle Devon.
b. School dinner assistant pouring milk for pupils at Devon's first Plastic Free School.
c. Waste educator showing children how plastics take thousands of years to biodegrade. 
This is important as it gives students the opportunity to see the larger impact of their actions as a school.
The webpage includes a video about the campaign, activities, tips and workshops that schools can do in an effort to reduce their plastic waste.
You can also read examples from other schools in Devon of their plastic free successes to get some inspiration.
To find other ways your school can get involved in World Ocean Day, take a look at their website for events, activities, resources and petitions.
Plastic Free Schools is a Surfer's Against Sewage movement that helps pupils understand the problems with plastic in the environment and teaches them to identify single-use items, question whether we need them, and look to replace them with something better.
We have created a whole webpage with links and resources to help you get started!