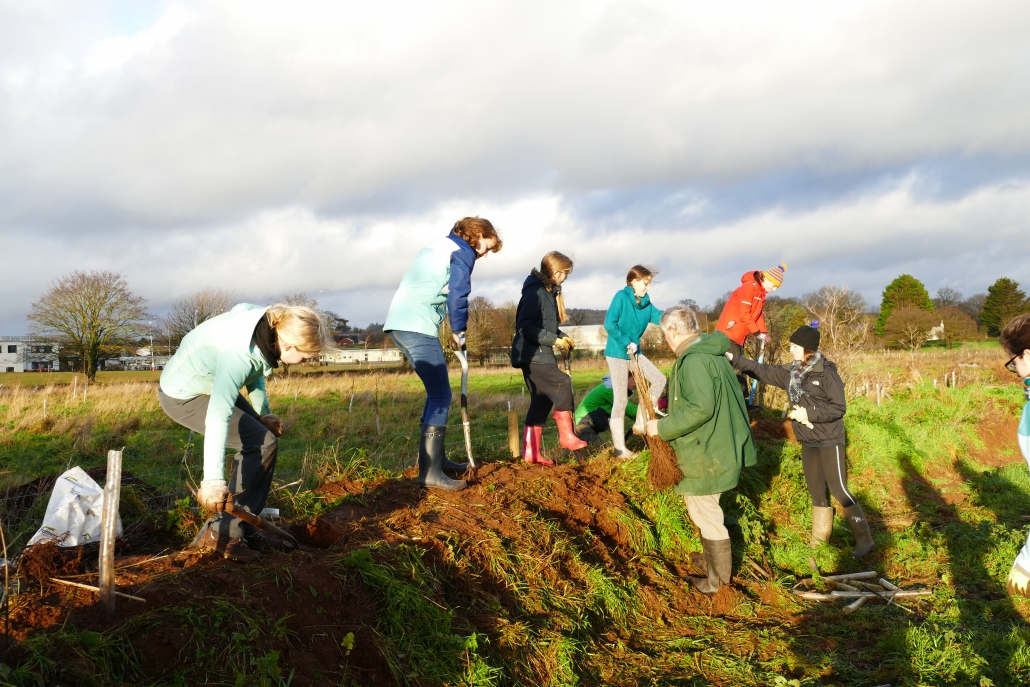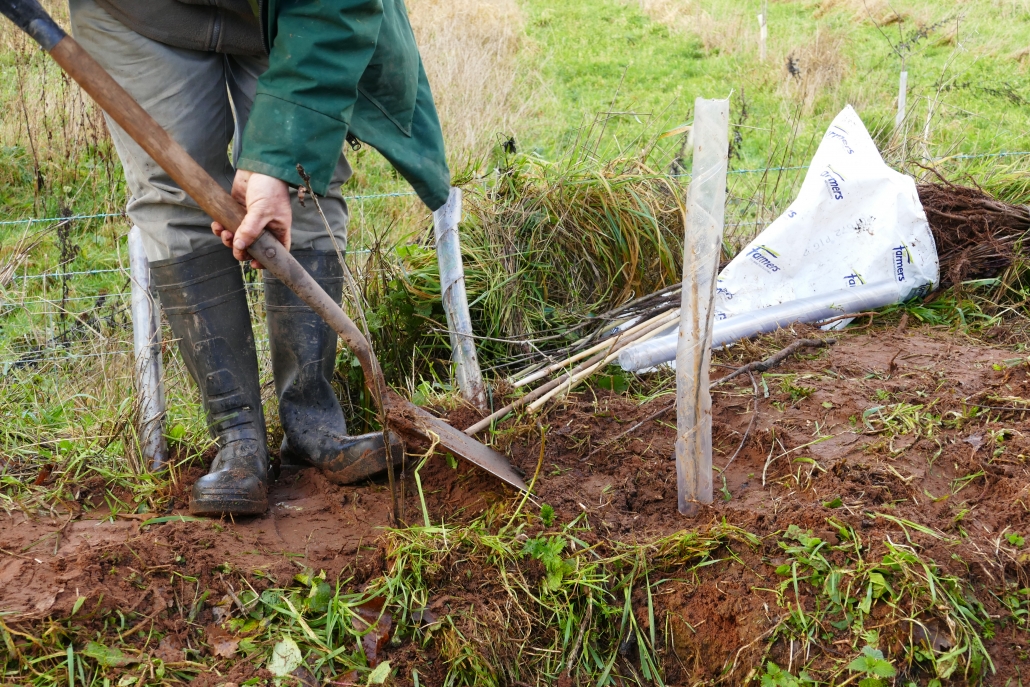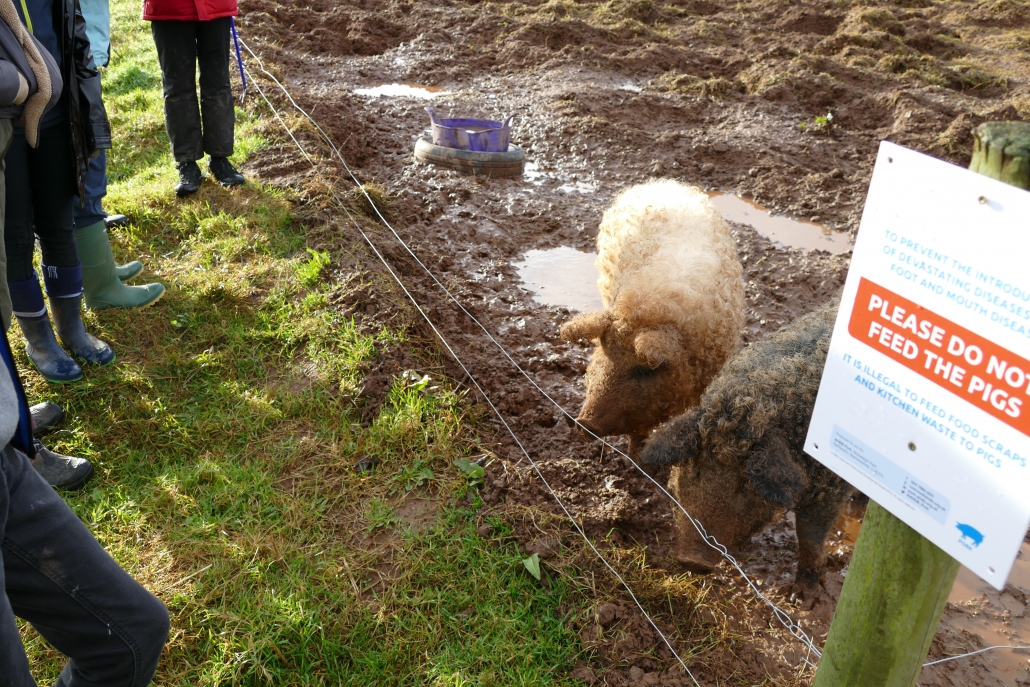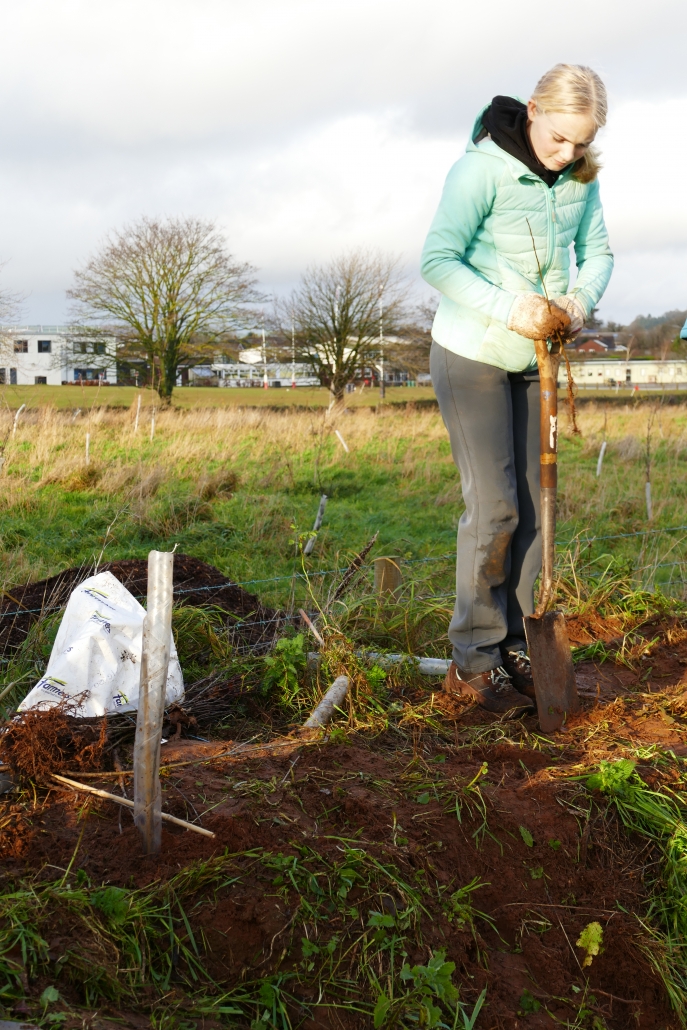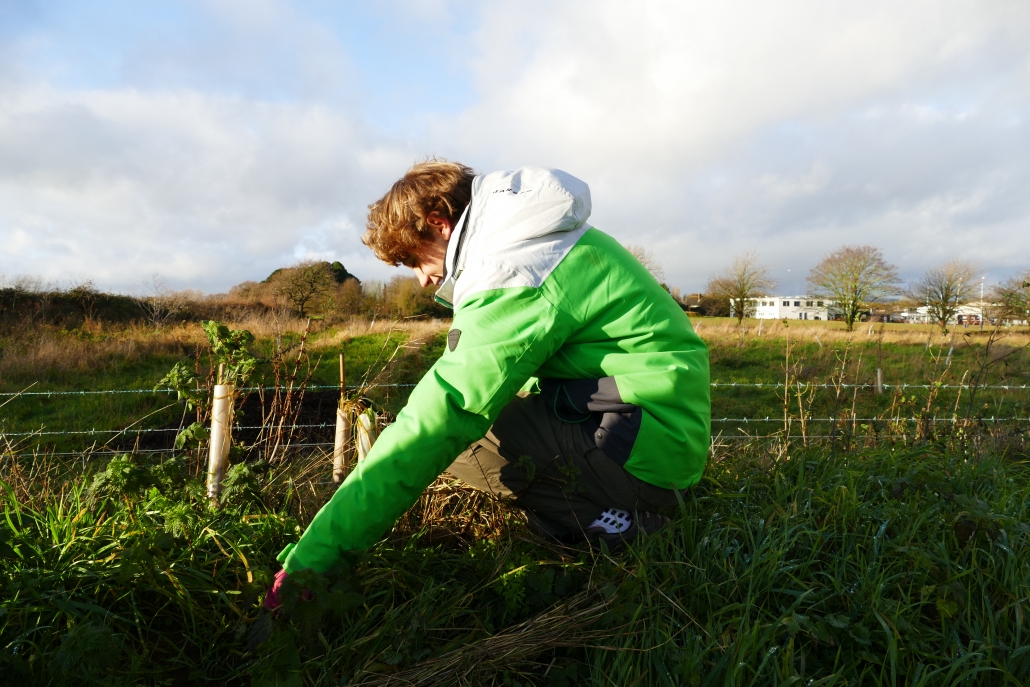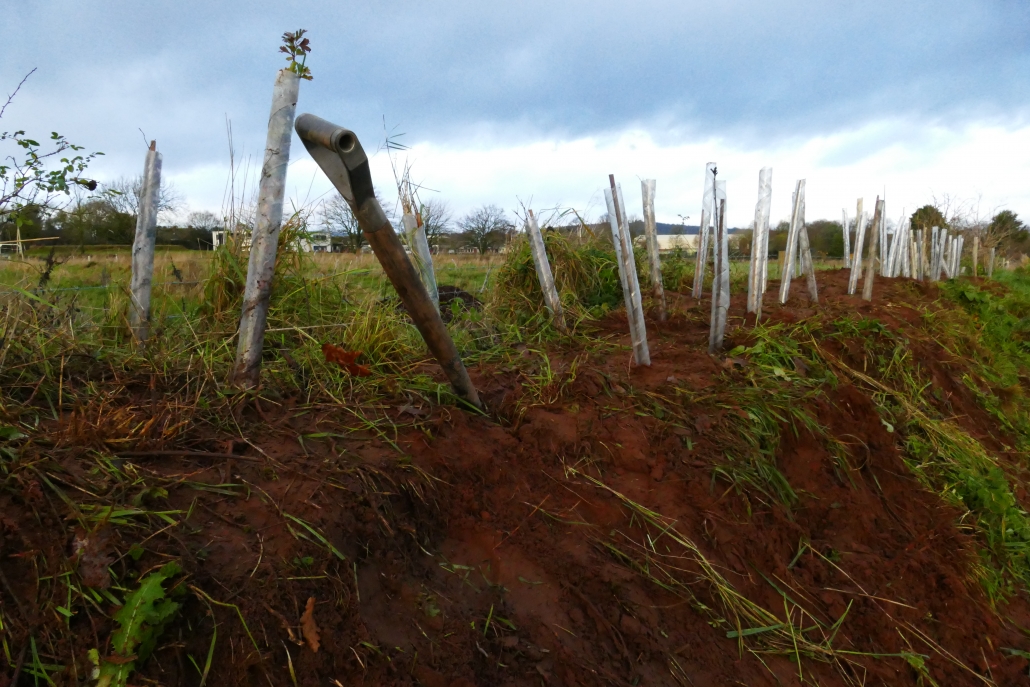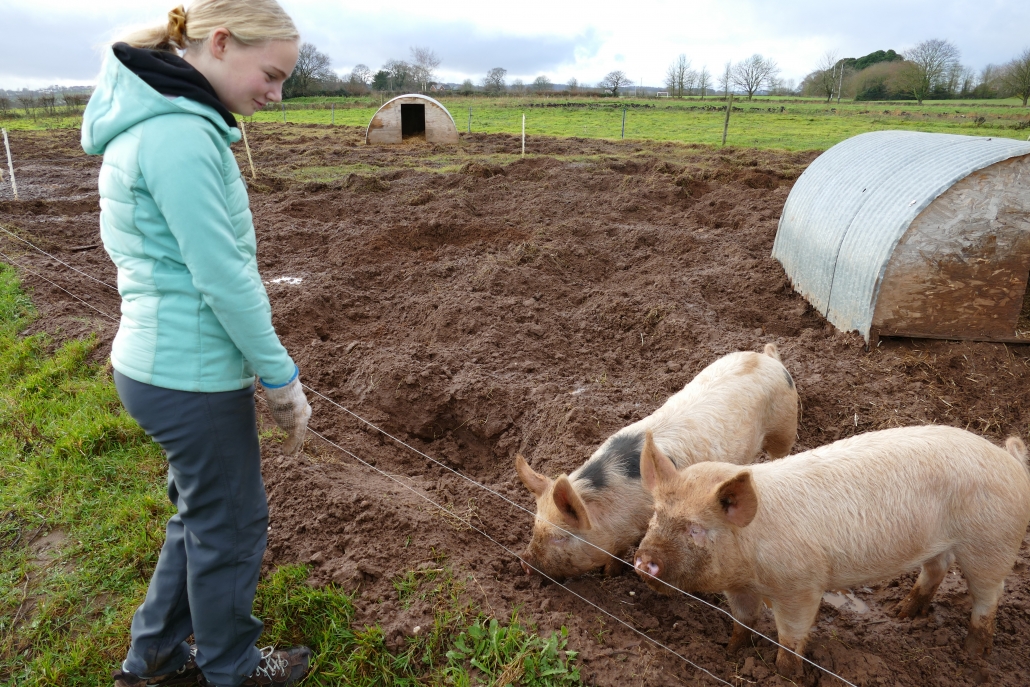 In the middle of winter in 2019 Clyst Vale Community College's Eco group, who call themselves "Attenborough's Army", planted trees within sight of their school to help draw carbon out of the air and combat climate chaos.
They planted 30 native trees (hawthorn, crab apple and oak) on the hedge bank of the neighbouring Broadclyst Community Farm, which even had curly haired pigs (see images below)! Attenborough's Army has have been working for several years to make their school greener, and tackling single-use plastic waste around the school community too.
A recent study has shown that planting trees has the capacity to reduce CO2 in the atmosphere by 25%.

The Intergovernmental Panel on Climate Change (IPCC) has also stated that if the world wants to limit the temperature rise to 1.5C by 2050, an extra 1 BILLION hectares (2.4bn acres) of trees would be needed.
Small tree planting projects in your school or local community can make a real difference. It gives children and adults self-gratification that they are doing something to help in the fight against climate change, while creating a new habitat and green environment!
Well done to Attenborough's Army for working towards a sustainable solution to tackle climate change.