How to Recycle Small Electrical Appliances at Home
In Devon, Torridge is the only area that can collect small electricals from your recycling bin. Teignbridge and West Devon collect mobile phones. However, there are recycling centres you can take your electrical equipment to. To find out more about what you can recycle and where it is recycled in your area click here.
Why not look at our ideas on how to reduce and reuse electronic equipment.
Or find out more about recycling in our recycling A-Z.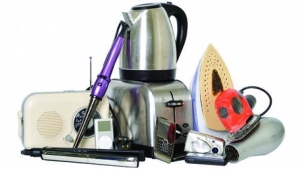 How to Recycle Small Electrical Appliances at School